Team Lead, Syndicated Loan Operations
📅







105608

Requisition #
📅







Sep 07, 2023

Post Date
Team Leader Syndicated Loan Operations
Summary
The successful candidate will have day-to-day management responsibilities for the Loan Operations Special Handling Team. Team Functions include, but are not limited to, Syndicated Commercial Loan Servicing, FX Transaction Processing, Fee Billing and Processing as well as servicing a portfolio of Direct Commercial clients.
This individual will be a Commercial Loan Expert, with primary servicing responsibilities for Syndicated and Direct Commercial Loans including Foreign Currency borrowings and FX Transaction Processing. The Team Lead role will provide support within the division on data analysis and quality reviews for the loans serviced.
Major Duties
· Perform Quality Control/Audits to ensure adherence to key controls and regulations.
· As a Commercial Loan expert, provides comprehensive, in-depth consulting and leadership to team and partners at a high technical level.
· Strategic in developing, implementing and administering programs large and complex projects.
· Responsible for direct interaction with multiple stake holder from senior management to Northern Trust clients.
· Operates independently and has in-depth knowledge of business unit, specific area of expertise and strong knowledge in other areas.
· Role is balanced between high level operational execution and development, and execution of strategic direction of loan operational activities.
· Organizes the work of the team, assigns tasks, sets short-term priorities, monitors all activities and ensures timely and accurate completion of the work
· More technically sound in area of expertise and has broader knowledge of other areas.
· Able to facilitate discussions and reach decisions.
· Organizes the work of the team, assigns tasks, sets short-term priorities, monitors all activities and ensures timely and accurate completion of the work.
Knowledge/Skills
· A College or University degree and/or some relevant work experience is preferred.
· Related Industry qualification (e.g. ACCA) / or studying towards, is preferred.
· Excellent oral and written communication skills are required.
· Knowledge of the banking industry and related procedures is required.
· Analytical and problem-solving skills are required.
· Facilitation, negotiation and influencing skills are required.
· Working experience and knowledge of risk management and mitigation is required.
Working with Us:
As a Northern Trust partner, greater achievements await. You will be part of a flexible and collaborative work culture in an organization where financial strength and stability is an asset that emboldens us to explore new ideas. Movement within the organization is encouraged, senior leaders are accessible, and you can take pride in working for a company committed to assisting the communities we serve! Join a workplace with a greater purpose.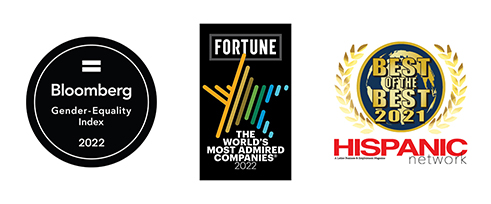 A greater path is here. Where will it take you?
Reasonable accommodation

Northern Trust is committed to working with and providing reasonable accommodations to individuals
with disabilities. If you need a reasonable accommodation for any part of the employment process,
please email our HR Service Center at MyHRHelp@ntrs.com.
We hope you're excited about the role and the opportunity to work with us.
We value an inclusive workplace and understand flexibility means different things to different people.
Apply today and talk to us about your flexible working requirements and together we can achieve
greater.