SrClnt Svc Mgr, CS Derivatives
📅







103382

Requisition #
📅







May 03, 2023

Post Date
About Northern Trust:

Northern Trust, a Fortune 500 company, is a globally recognized, award-winning financial institution that has been in continuous operation since 1889.

Northern Trust is proud to provide innovative financial services and guidance to the world's most successful individuals, families and institutions by remaining true to our enduring principles of service, expertise and integrity. With more than 130 years of financial experience and over 22,000 partners, we serve the world's most sophisticated clients using leading technology and exceptional service.
Summary.
In the Global Derivatives Practice, the Sr. Client Service Manager within the Client Services Team will focus on all aspects of the client relationship including pre and post implementation processes. This individual will coordinate large and/or complex projects while resolving day to day queries and serving as a liaison to related areas. Additional tasks include leading relatively complex, extensive high profile activities e.g. direct interaction with clients and senior management. The role may also involve leading projects and/or train lower-level staff. Lastly, the Sr. Client Services Manager may serve as a technical expert providing complex support to clients and partners.
Major duties
Develop understanding of each client's support model, strategy and future growth potential while maintain a liaison relationship between the client, internal partners and derivatives operations. Proactively determine client needs or issues while nurturing strong client relationships.

Provides support for escalation of issues related to complex derivative products. This may include settlements, trade support, client valuations etc.

Research and analyze complex client inquires, offering support and providing resolutions as needed.

Lead team discussions and brain storming/knowledge share sessions to share challenges and solutions across the client base while regularly proposing solutions and/or suggestions to improve level of client service.

Consistently operate to reduce operational risk and identify and escalate any potential risk situations.

Facilitate continuous process review and improvements and pro-actively manage the change process. Fully evaluate implications of new requirements to existing processes to ensure smooth transitions.

Maintain strong working relationship with internal support groups and provide SME input into strategic plans.

Participate in Industry events and have strong linkages within the derivatives industry to monitor and assess growing trends to understand competitive environment and recommend changes to existing processes or additions to current service offerings.

May manage complex client initiatives and serve as a mentor to junior level employees while also supervising their day-to-day work (but not a formal management role).
Knowledge/Skills
• Excellent oral, written and organizational skills
• Advanced knowledge of the derivatives operations environment from either back or middle office, trade support, BA, etc.
• In-depth knowledge of derivatives products, their structures and behaviors and trade lifecycles as well as a solid understanding of trading, accounting and reporting systems
• Ability to develop and evaluate solutions while planning and prioritizing client activities to manage relationships effectively.
• Ability to confidently discuss and articulate the different derivatives functions and operational processes among all levels of management, clients and external asset managers
• Understanding of the complete end-to-end processes, business units, products and deliverables
• Highly flexible and adaptable to change
•Exceptional self-starting skills, attention to detail, and ability to manage issues through to closure
•Excellent negotiation skills
Experience
College degree preferred in Finance, Economics or applied sciences.
Minimum of 9 years' experience in client services and/or financial service operations is preferred.
Related derivatives experience along with familiarity with complex products such as OTC and listed IRS and commodity derivatives, listed equities, various credit products, total return swaps, foreign exchange and interest rate products both bi-lateral and cleared is highly recommended.
Comfortable understanding of Collateral Management process preferred.
Working with Us:

As a Northern Trust partner, greater achievements await. You will be part of a flexible and collaborative work culture in an organization where financial strength and stability is an asset that emboldens us to explore new ideas. Movement within the organization is encouraged, senior leaders are accessible, and you can take pride in working for a company committed to assisting the communities we serve! Join a workplace with a greater purpose.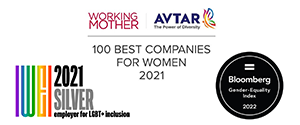 We'd love to learn more about how your interests and experience could be a fit with one of the world's most admired and sustainable companies! Build your career with us and apply today. #MadeForGreater

Reasonable accommodation

Northern Trust is committed to working with and providing reasonable accommodations to individuals with disabilities. If you need a reasonable accommodation for any part of the employment process, please email our HR Service Center at MyHRHelp@ntrs.com.

We hope you're excited about the role and the opportunity to work with us.
We value an inclusive workplace and understand flexibility means different things to different people.
Apply today and talk to us about your flexible working requirements and together we can achieve greater.