Senior Consultant, Team Leader - Counterparty
📅







106581

Requisition #
📅







Apr 10, 2023

Post Date
About Northern Trust:
Northern Trust, a Fortune 500 company, is a globally recognized, award-winning financial institution that has been in continuous operation since 1889.

Northern Trust is proud to provide innovative financial services and guidance to the world's most successful individuals, families and institutions by remaining true to our enduring principles of service, expertise and integrity. With more than 130 years of financial experience and over 22,000 partners, we serve the world's most sophisticated clients using leading technology and exceptional service.
Working Model:
Hybrid: We have a balanced hybrid working model to ensure you get the flexibility you need, and the successful
Role/Department:
Northern Trust is looking to recruit a Consultant or Senior Consultant for its Bangalore Centre to lead the Capital Market Risk team (CMR). This team is part of the wider financial risk analytics function. Successful recruit would get an opportunity to work on large regulatory and internal project, drive credit approval decisioning for few product, work with senior leaders within the firm. This is a highly visible role, with frequent interaction with onshore and offshore business partners in Business, Data, IT, Finance and Risk Management and would be part of various internal committees.
Job title: Consultant- lead/Senior Consultant Lead, 2VP/VP
Location: Bangalore
Experience: 10+ years of relevant experience

The key responsibilities of the role include:
Major Duties
• Lead the Capital Market Risk team within the Financial Risk Analytics division responsible for regulatory and internal projects, reporting for external and internal audience, underwriting for foreign exchange and similar products, setting limits and monitoring across various products and counterparties.
• Responsible for leading various regulatory and internal strategic transformation projects within like RWA transformation, projects related to security lending VaR calculations, SCCL, change management, any other project that the firm undertakes:
– Lead the requirement definition by collaborating with SMEs.
– Coordinate with various teams like Data, IT, Business ensuring the requirements are clearly and accurately implemented
– Ensure all procedures are documented and followed
– Support in testing
– Present the findings to various committees and collaborate with internal audit.
• Fully accountable for all internal and external reporting:
– Define procedure documents for any new reporting and improve the process for existing reporting
– Adhere to timelines, performance analysis and present to senior management
– Review all reports for accuracy
• Accountable for oversight around the daily monitoring activities and escalate as appropriate, collaborate with traders etc.
• Support in reviewing, updating all policies and procedures.
• Accountable for oversight on all data setup process
• Present results to executive audiences, committees, and regulators
• Lead responses to internal and external audits and examinations
• Prepare ad-hoc analyses as requested by senior management, with the ability to translate detailed information into concise and actionable items.
• Lead a team of 4-8 partners and will be responsible for people management, support in recruitment and other activities.

Skills
• Master's degree with a concentration in business finance, economics, mathematics or accounting.
• 10+ years of experience in Risk or Finance at a large US financial institution or equivalent consulting experience
• 3+ years of experience in people management
• 3+ years of financial risk regulatory experience (Basel, SCCL, SACCR) and experience of working in large transformation projects.
• Strong data, analytical, and problem solving skills, including Excel, SAS/Power BI or other statistical programs
• Strong ability to engage with and direct the work of on-shore and off-shore partners
• Excellent verbal and written communication skills, particularly via Powerpoint, Word, and Outlook, with experience presenting to executive audiences
• Ability to segregate work among the team, mentor partners, identify training needs etc.
Qualifications:
MBA From Tier 1 College or experience from relevant industry

Working with Us:
As a Northern Trust partner, greater achievements await. You will be part of a flexible and collaborative work culture in an organization where financial strength and stability is an asset that emboldens us to explore new ideas. Movement within the organization is encouraged, senior leaders are accessible, and you can take pride in working for a company committed to assisting the communities we serve! Join a workplace with a greater purpose.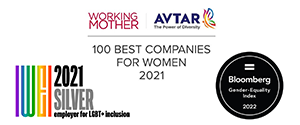 We'd love to learn more about how your interests and experience could be a fit with one of the world's most admired and sustainable companies! Build your career with us and apply today. #MadeForGreater

Reasonable accommodation
Northern Trust is committed to working with and providing reasonable accommodations to individuals with disabilities. If you need a reasonable accommodation for any part of the employment process, please email our HR Service Center at MyHRHelp@ntrs.com.

We hope you're excited about the role and the opportunity to work with us.
We value an inclusive workplace and understand flexibility means different things to different people.
Apply today and talk to us about your flexible working requirements and together we can achieve greater.