Senior Consultant - Legal Entity Risk & Statutory Compliance
📅







99926

Requisition #
📅







Nov 04, 2022

Post Date
About Northern Trust:
Northern Trust, a Fortune 500 company, is a globally recognized, award-winning financial institution that has been in continuous operation since 1889.

Northern Trust is proud to provide innovative financial services and guidance to the world's most successful individuals, families and institutions by remaining true to our enduring principles of service, expertise and integrity. With more than 130 years of financial experience and over 22,000 partners, we serve the world's most sophisticated clients using leading technology and exceptional service.

Summary
Legal entity risk is part of the Corporate Risk organization and has been set up to work closely with entity management to oversee, assess and advise on material risks faced by the entity. Under the direction of the India Chief Risk Officer, the role supports oversight of the legal entity risks and this includes running the local risk committee, act as an advisor to senior management, perform risk analysis and assessment including targeted risk reviews to help management understand the entity risk profile and prepare legal entity risk reporting. In addition, the role supports embedding of a risk culture across the entity and creation / execution of engaging awareness campaigns.

The key responsibilities of the role include:
Major Duties
1. Analyse management information to support understanding of NOS risk profile and highlight relevant issues and or trends;
2. Prepare risk metrics and assessments for NOS;
3. Support smooth running of monthly NOS Risk Committee which includes Committee pack preparation and minute taking;
4. Support creation and execution of risk awareness campaigns and training as required to partners on risk related topics;
5. Assist business both during the 'crisis management' and post mortem phase of significant incidents e.g. losses >$250k;
6. Support the execution of reviews to provide enhanced understanding of the NOS risk profile and recommend actions to address unmanaged risks; and
7. Assist GBCRS review and challenge of business resiliency plans

Skills
1. An ability to operate independently or work as part of a team;
2. Effective time management;
3. Good written and verbal communication skills;
4. Good presentation skills in delivering risk awareness messaging / reporting
5. Attention to detail coupled with analytical skills and an ability to prepare succinct risk reporting;
6. Good interpersonal skills and comfortable in debate and challenge;
7. A good understanding of the Northern Trust Risk Management Framework and its associated policies and programs;
8. Experience in Financial Services industry is essential. Experience in a risk or control related function such as Operational Risk, Control, Internal Audit will be an added advantage; and
9. Proficiency with MS Excel, Word and Power Point.
Experience:
B.Com/Masters in Finance or Commerce with a minimum of 8 years of Financial Services related work experience

Working with Us:
As a Northern Trust partner, greater achievements await. You will be part of a flexible and collaborative work culture in an organization where financial strength and stability is an asset that emboldens us to explore new ideas. Movement within the organization is encouraged, senior leaders are accessible, and you can take pride in working for a company committed to assisting the communities we serve! Join a workplace with a greater purpose.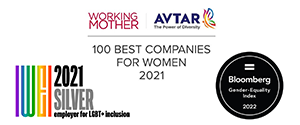 We'd love to learn more about how your interests and experience could be a fit with one of the world's most admired and sustainable companies! Build your career with us and apply today. #MadeForGreater

Reasonable accommodation
Northern Trust is committed to working with and providing reasonable accommodations to individuals with disabilities. If you need a reasonable accommodation for any part of the employment process, please email our HR Service Center at MyHRHelp@ntrs.com.

We hope you're excited about the role and the opportunity to work with us.
We value an inclusive workplace and understand flexibility means different things to different people.
Apply today and talk to us about your flexible working requirements and together we can achieve greater.