Consultant, Market Data(Two Positions)
📅







106412

Requisition #
📅







May 05, 2023

Post Date
About Northern Trust:
Northern Trust, a Fortune 500 company, is a globally recognized, award-winning financial institution that has been in continuous operation since 1889.

Northern Trust is proud to provide innovative financial services and guidance to the world's most successful individuals, families and institutions by remaining true to our enduring principles of service, expertise and integrity. With more than 130 years of financial experience and over 22,000 partners, we serve the world's most sophisticated clients using leading technology and exceptional service.
Role/Department:
Enterprise Market Data, Buyer/Consultant
Market Data is the financial information used in the investment process from investment analysis and evaluation, through the trade process to performance evaluation, record keeping, reporting and valuation, as well as clearing price. Market Data exists for all classes of financial instruments including equities, fixed income, currency, derivatives, etc.
Under general direction from Enterprise Market Data Team, responsible for managing supplier relationships and conducting sourcing initiatives. Ensures suppliers are in compliance with contractual obligations. Manages sourcing engagements through bid analysis, negotiations, recommendations and implementation. Conducts enterprise spend analysis on source-able spend and makes recommendations to sourcing strategies specific to the Market Data Category.
Role: Individual Contributor
The key responsibilities of the role include:
Duties:
• Support the Enterprise Market Data activities by applying standard process
• Responds to inquiries from vendors/partners; updates internal documentation for vendor history; resolves and escalates issues as needed
• Secures and analyzes quotations, negotiates prices and terms with suppliers, completes contract negotiations, recommends suppliers with respect to cost, quality, and delivery competitiveness for assigned responsibilities
• Supports Strategic Sourcing teams as part of the global Procurement Process. Makes recommendations to strategic sourcing initiatives, influencing resource dedication and savings commitments
• Identifies and recommends guidelines, policies and controls to manage spend effectively
• Execute special projects in support of broader Enterprise Market Data Sourcing goals. Sets and maintains project schedules, monitors project(s) and adjusts schedules or tasks as needed
• Resolves complex transactions, where expertise is required to interpret policies, guidelines and/or processes
• Works on projects and develops project leadership skills
• Responsible for routine operational / administrative work
• Should be able to understand the operational and contractual risks associated with managing Market Data contracts
• Effective Stakeholder Management
Internal : Business Approvers; Data Consumers; Project Managers; IT Team
External: Liaise with external Market Data Vendors to be updated on the data products, terms etc..

Skills/Qualifications:
• Bachelor's degree in Business, Supply Chain or related business school equivalent
• Five to six years of experience in the financial services industry
• Two to three years working with Market Data vendors (Bloomberg, Thomson Reuters, etc.)
• Knowledge of financial exchanges, market data vendors, products and services
• Ability to identify the business and legal terms
• Analytical and problem solving skills to understand the wider perspective
• In-depth knowledge of Supply chain management
• Contracting and procurement expertise is required
• Technical skills/systems knowledge (e.g. MS Office skills, PeopleSoft)
• Prior experience in market data inventory management systems (FITS, MDM, etc.) a plus
• Excellent organizational skills and strong attention to detail
• Excellent negotiation, interpersonal, written, and verbal communication skills
• Ability to manage demanding deadlines and partner expectations
• Passion to learn and consistently upgrade the Market Data Knowledge on services, compliance and regulation
• Ability to manage and track progress of multiple project simultaneously
• Ability to work self-reliantly with high levels of organization and accuracy

Working with Us:
As a Northern Trust partner, greater achievements await. You will be part of a flexible and collaborative work culture in an organization where financial strength and stability is an asset that emboldens us to explore new ideas. Movement within the organization is encouraged, senior leaders are accessible, and you can take pride in working for a company committed to assisting the communities we serve! Join a workplace with a greater purpose.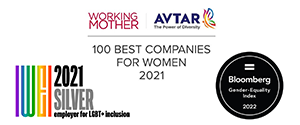 We'd love to learn more about how your interests and experience could be a fit with one of the world's most admired and sustainable companies! Build your career with us and apply today. #MadeForGreater

Reasonable accommodation
Northern Trust is committed to working with and providing reasonable accommodations to individuals with disabilities. If you need a reasonable accommodation for any part of the employment process, please email our HR Service Center at MyHRHelp@ntrs.com.

We hope you're excited about the role and the opportunity to work with us.
We value an inclusive workplace and understand flexibility means different things to different people.
Apply today and talk to us about your flexible working requirements and together we can achieve greater.