📅







98841

Requisition #
📅







May 27, 2022

Post Date
ROLE SUMMARY
The associate product specialist will be responsible for supporting Northern Trust Multi-Manager's suite of investment offerings, which are sub-advised by external investment managers. As a partner in the Multi-Manager product management group you will assist senior staff in providing clients, prospects and Wealth Management portfolio managers (WM PMs)/advisors with investment solutions and ongoing updates about the investment philosophy, process, and performance of specific investment programs.

PRIMARY DUTIES AND RESPONSIBILITIES
Supporting and enabling the growth of Multi-Manager External Manager Solutions throughout Wealth Management. Provides assistance to senior staff in providing clients, prospects, portfolio managers/advisors with investment solutions and ongoing updates around the investment philosophy, process, and performance of specific investment programs supported by the Multi-Manager investment group: SMA Model Platform, limited partnerships, '40 Act mutual funds and other active capabilities available to Wealth Management. Primary focus will be support of the SMA Model Platform.
Preparing materials for internal and external presentations. Provides updated information and analysis to partners in response to questions. Works with the Multi-Manager Product and Research teams to design proactive communications. Creates new material and/or redesigns current material, i.e.; monthly, quarterly performance updates, factsheets, new product rollouts, internal and external client presentations.
Collaborating with Multi-Manager Product and Research teams and at times external managers on business initiatives, training events and presentations to be given to WM PMs. Support will include items such as selecting strategies to highlight, reviewing agenda and topics, coordinating schedules, materials, publicity and other tasks.
Acts as junior product expert consulting with internal partners/external managers regarding investment product capabilities, primarily providing updated information and analysis to WM partners in response to questions. Help with attribution analysis, historical performance analysis, peer ranking to communicate the strategy's performance. Describe attributes and how strategy works individually and in a portfolio construction context with other managers.
May also provide assistance to senior staff relating to product analysis and communications material for investment solutions delivered to institutional investors, pensions, endowments and foundations and family offices.

NECESSRY QUALIFICATIONS
2-5 years in an investment product specialist, marketing or analyst capacity preferred.
Excellent communication skills
Strong attention to detail
Ability to multi-task and work in a fast pace environment
Desire to gain in-depth investment product knowledge
Analytical
Excel and PowerPoint expertise
Previous experience with FactSet preferred but not required

ABOUT NORTHERN TRUST ASSET MANAGEMENT
As a leading global asset management firm, our investment expertise, strength and innovation have earned the trust and confidence of the world's most sophisticated institutional and individual investors.

With $1.6 trillion in total assets under management (as of 12/31/2021) and a longstanding fiduciary history of solving complex investment challenges, we believe our strength and stability drive opportunities for our clients. Northern Trust's forward-looking, historically aware investment approach and deep capital markets expertise power a comprehensive set of solutions. Our asset class capabilities range from passive and factor-based, to fundamental active and multi-manager.

WORKING WITH US
As a Northern Trust partner, you will be part of a flexible and collaborative work culture, which has a strong history of financial strength and stability. Movement within the organization is encouraged, senior leaders are accessible, and you can take pride in working for a company that is committed to strengthening the communities we serve!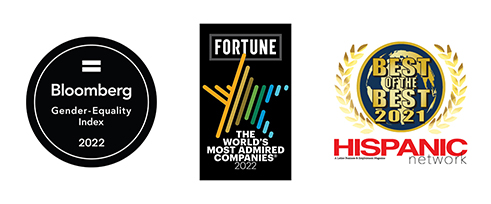 We'd love to learn more about how your interests and experience could be a fit with one of America's best banks and most sustainable companies! Build your career with us and apply today.