Associate Consultant - Model Validation
📅







93628

Requisition #
📅







Dec 28, 2022

Post Date
About Northern Trust:
Northern Trust, a Fortune 500 company, is a globally recognized, award-winning financial institution that has been in continuous operation since 1889.

Northern Trust is proud to provide innovative financial services and guidance to the world's most successful individuals, families and institutions by remaining true to our enduring principles of service, expertise and integrity. With more than 130 years of financial experience and over 22,000 partners, we serve the world's most sophisticated clients using leading technology and exceptional service.
Level: Associate Consultant, Model Validation
Major duties:
• Responsible for independent validation of moderately complex analytical models used for CCAR as well as BAU models spanning Treasury and Asset Management businesses
• Knowledge of Stochastic interest models and usage of the same for derivative valuation.
• Ability to understand various market risk concepts such as factor risk models, asset-liability management, VaR calculations etc..
• As part of centralized Model Validation team within the bank, expected to work on varied areas of risk management.
• Ensures model validation approaches meet regulatory expectations and internal risk management needs
• Develop in-depth knowledge of business units/functions and complex modeling techniques used
• Adept stakeholder management and smooth interaction with various model owners
• Clearly communicate the complex issues/findings of the model validation outcomes to stakeholders.
• Keep abreast with latest regulatory requirements around model risk management
• Evaluates existing model risk framework in relation to department objectives and industry leading practices, and actively provides solutions to enhance the model risk management/validation framework.
Knowledge/Skills:
• Strong conceptual and technical knowledge of financial markets and related risk concepts is required. Knowledge of statistics and econometric methods is required.
• Experience in developing or validating/reviewing PPNR/Market Risk models is preferred. Exposure to credit risk models is preferred.
• Excellent oral and written communication skills are required when interacting with committees and/or management.
• Clarity of thought and ability to break down complex issues for problem solving are critical for this role.
• Technical skills/systems knowledge (e.g. SAS, Python/R, MATLAB, Advanced Excel) is strongly preferred.
Education:
• 4-7 Years of Experience
• Advanced degree in related field (finance, statistics, economics, and mathematics) or equivalent career experience preferred. Industry qualification is preferred.
• Strong preference for candidates with certifications such as CFA/FRM/CQF

Working with Us:
As a Northern Trust partner, greater achievements await. You will be part of a flexible and collaborative work culture in an organization where financial strength and stability is an asset that emboldens us to explore new ideas. Movement within the organization is encouraged, senior leaders are accessible, and you can take pride in working for a company committed to assisting the communities we serve! Join a workplace with a greater purpose.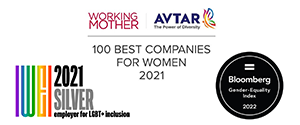 We'd love to learn more about how your interests and experience could be a fit with one of the world's most admired and sustainable companies! Build your career with us and apply today. #MadeForGreater

Reasonable accommodation
Northern Trust is committed to working with and providing reasonable accommodations to individuals with disabilities. If you need a reasonable accommodation for any part of the employment process, please email our HR Service Center at MyHRHelp@ntrs.com.

We hope you're excited about the role and the opportunity to work with us.
We value an inclusive workplace and understand flexibility means different things to different people.
Apply today and talk to us about your flexible working requirements and together we can achieve greater.